Having trouble finding what to buy the fashion lover in your life? Here's a little holiday gift guide I concocted, hope it helps and inspires some ideas. Happy Shopping ♥
1. For the Trend & Tech Lover
Smartphones like the new Windows, Android phones or an iPhone 4.
Also,touchscreen gadgets like a Samsung Galaxy Tab, or an iPad loaded with style apps like Google's Boutiques app.
Check out Gifts for Her at Bestbuy.com
You can also accessorize your If she already has one  or you're looking for something Cell phone covers, laptop case, trendy ear buds. Here are some more cute ideas for your tech loving fashionista.  Also, take a look at this gift guide for the style & tech savvy.

Marc Jacobs laptop sleeve, $48
2. Winter Accessories: hats, scarves,  and gloves, fashionista's love to accessorize.
**Fingerless gloves, or mittens that you can pin back the fingers are great for maintaining the ability to use you touchscreen gadgets and keyboard phones.

Juicy Couture hand warmers, $45
Smitten Mittens, Modcloth.com, $19.99
3. Boots, boots and more boots.
Over the knee boots.

These are by Collin Stuart, Victoriassecret.com $98.99

4. Handbags

Sunset Blvd clutch bag by Louis Vuitton, Louis Vuitton.com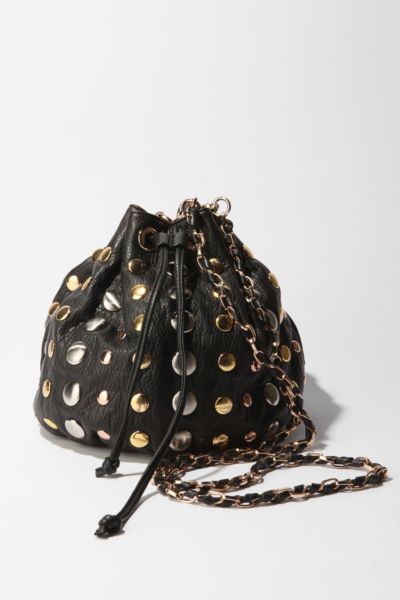 Studded Drawstring bag, online exclusive at UrbanOutfitters.com, $88
5. Cocktail ring

Marc by Marc Jacobs, Love Dove Ring, $98

Oliver's Owl Cocktail Ring $75

Alexander McQueen, Skull Cocktail Ring- $280
6. Panty Gift Set–


I suggest the Commando Three Wise Thongs Gift Set, Seamless, elastic free thongs perfect for eliminating panty lines.
7. Makeup gift sets


Yves Saint Laurent Exclusive Sephora Gift Set, Sephora.com, $65
Check out the beautiful gift sets frm MAC
8. Spa deals-Who doesn't love to get pampered? Consider giving a spa deal as a gift this season. Many local spas are offering package deals for the holidays.
Check out LivingSocial.
9. A Style Book– these are great for finding inspiration, orgainzing ideas and mastering your own personal style.


Amazon.com
10. Hair Styling gift set


Sedu Limited EditionFlat Iron Set, Folica.com, $139.99